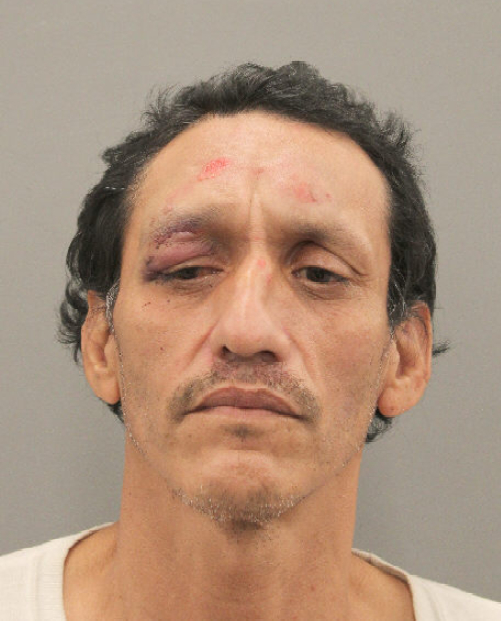 Houston, Texas-
Crime Stoppers Houston
and the Houston Police Department's Special Victims Division are asking for the public's assistance to help locate fugitive Hector Gonzalez Reyna Jr., wanted for aggravated sexual assault of a child under 14 years of age. HPD case # 1636282-20. As of May 19, 2020, there is an active warrant for this fugitive.
In Texas, Aggravated Sexual Assault on a Child is one of the most severe criminal accusations. In addition to lengthy jail terms, convictions can result in permanent registration as a sexual offender.
Hector Gonzalez Reyna Jr. is a 51-year-old Hispanic male, 5 feet 8 inches, 138 pounds, with brown eyes, and black hair.
On or about December 23, 2015, Houston Police Officers received a complaint of an Aggravated Sexual Assault of a Child that took place in the 6000 block of Gulfton St. in Houston, Texas. While investigating, the victim made an outcry against Hector Gonzalez Reyna Jr. for sexually assaulting them.
Crime Stoppers Houston $5,000 reward
Crime Stoppers may pay up to

$5,000

for information leading to the suspect's charging and/or arrest (s) in this case. Information may be reported by calling 713-222-TIPS (8477), submitted online at http://www.crime-stoppers.org, or through the Crime Stoppers mobile app. Only tips and calls directly to Crime Stoppers are anonymous and eligible for a cash reward

. – Crime Stoppers Houston
If you or someone you know has been sexually assaulted and you are in need of assistance, you are not alone.
Help is available.
Below are crisis support services for victims of sexual assault. If you are in immediate danger, call 911.
National Sexual Assault Hotline
Telephone hotline: 800-656-HOPE (4673)