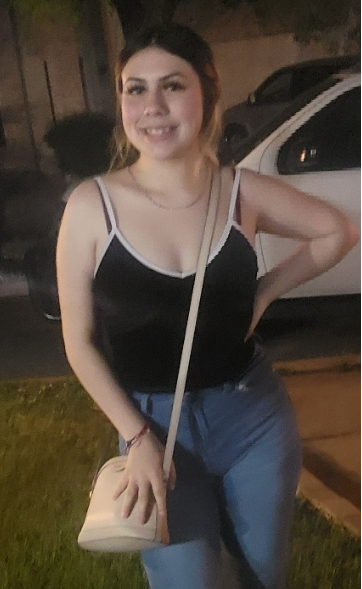 Have you seen her? A Katy mother is asking for your help to find her daughter Jazmin Perez who went missing last Tuesday.
Katy, Texas— The mother of 15-year-old Jazmin Perez is asking for the community's help in locating the missing teen who was last seen Tuesday May 31, 2022.
The mother says that Jazmin Perez was last seen in the 9400 block of Harwin Drive in Southwest Houston traveling in an unknown direction.
Jazmin is a Hispanic female who is 5'3″ and around 125 lbs. She has natural brown hair that is shoulder length and brown eyes. She may still be in the local Houston area or traveling to unknown locations throughout the United States. It is believed that Jazmin may be in the company of at least one other female and possibly an unknown adult male.
When Jazmin was last seen her hair was dyed black and blue. She has at least two nose piercings and a tongue ring.
Jazmin may be endangered and in need of medical attention.
If you have any information on the whereabouts of 15-year-old Jazmin Perez, please call 911 or contact the Houston Police Patrol at (713) 884-31331 or HPD's Missing Persons Division at (832) 394-1840 or the Harris County Sheriff's Office (Texas) 1-713-221-6000.
Thousands of people across the United States go missing every year. Law enforcement and outreach organizations work diligently to bring missing persons home safely to their loved ones. According to the Harris County Sheriff's Office there is no 24-hour waiting period required to report a person missing.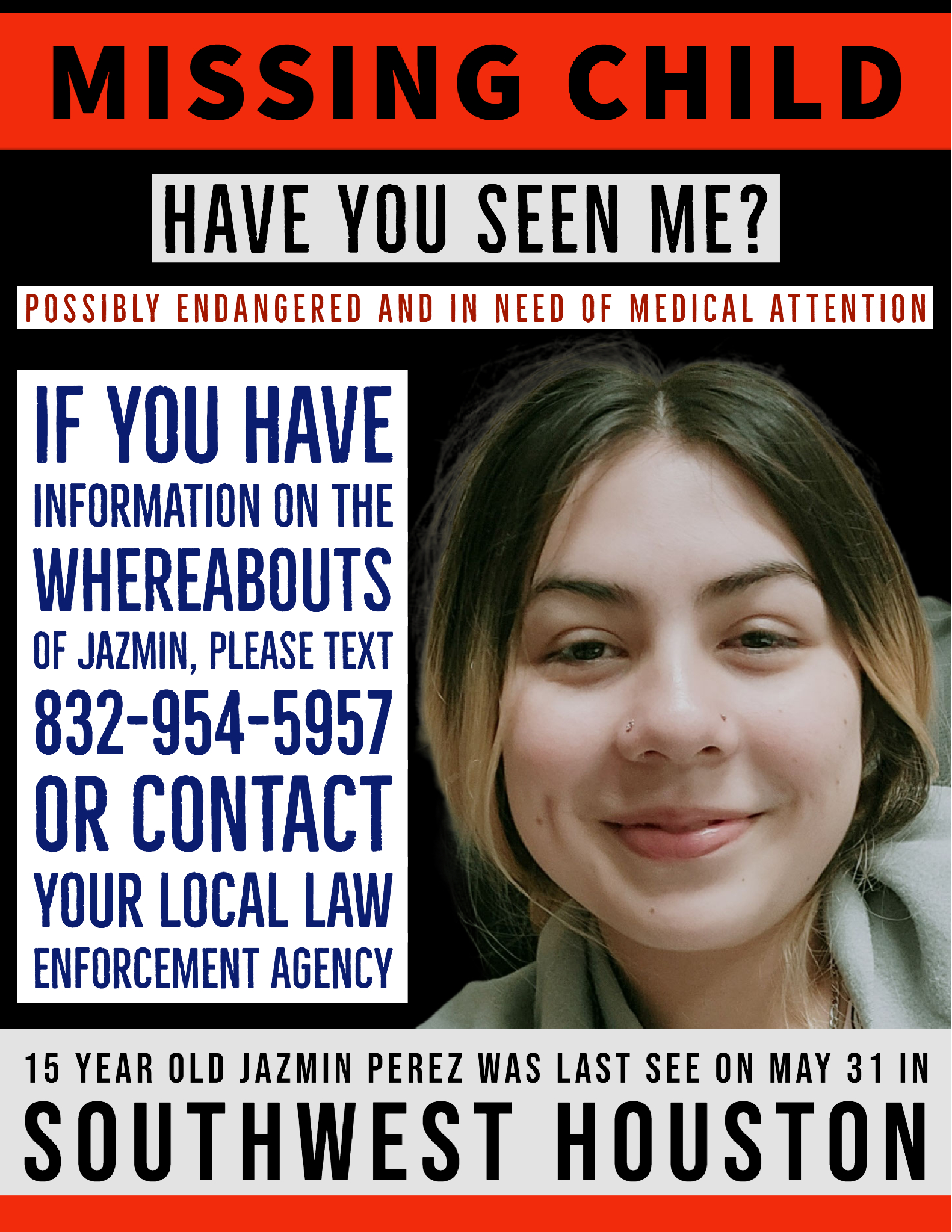 Did you know: As of September 2021, under John and Joseph's Law, all Texas law enforcement agencies, justices of the peace, and medical examiners are required to use The National Missing and Unidentified Persons System (NamUs), a national database of missing and unidentified persons.